In 1959 the Lakeville United Methodist Church built a new building on the North end of Lakeville. The old building was purchased by our Lodge and converted into a masonic temple. In 2005, that building was purchased by the St. Joseph County Public Library. The building was removed and a new library was built in its place. Here are some pictures from our old Lodge building: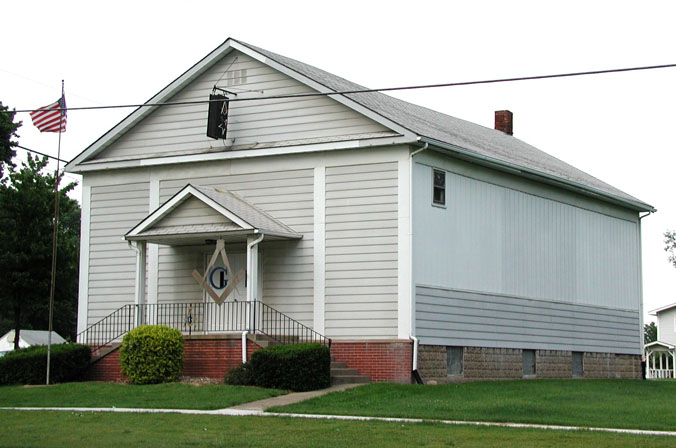 Exterior of the Lodge.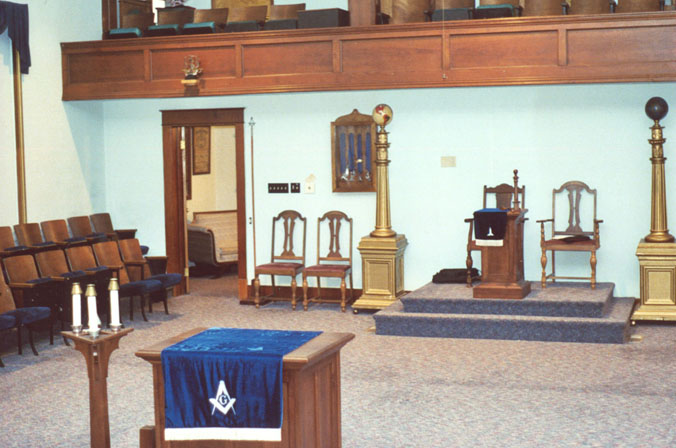 Our Lodge Room, view from the East.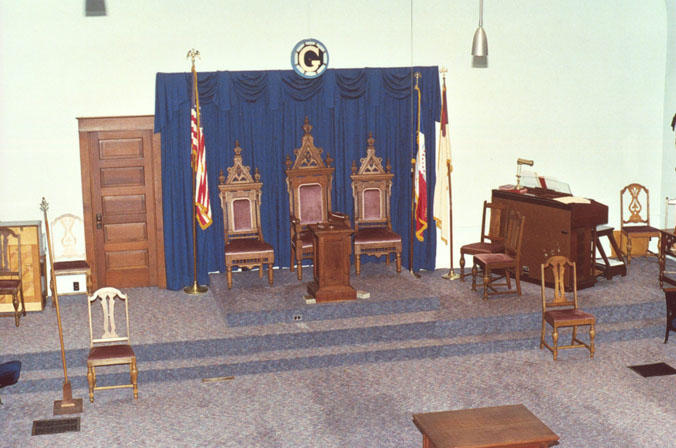 From the Northwest corner.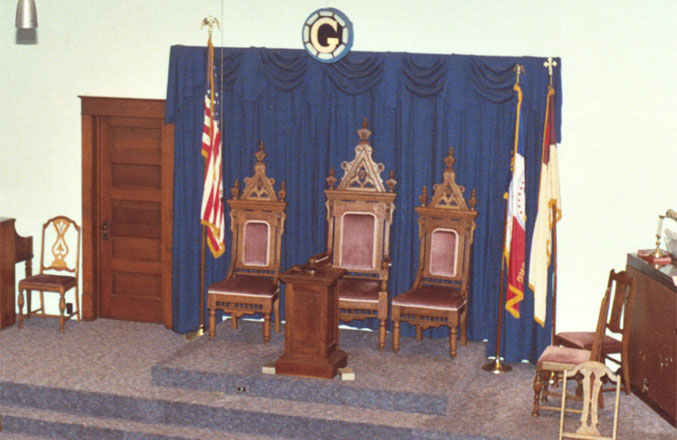 From the Southwest corner.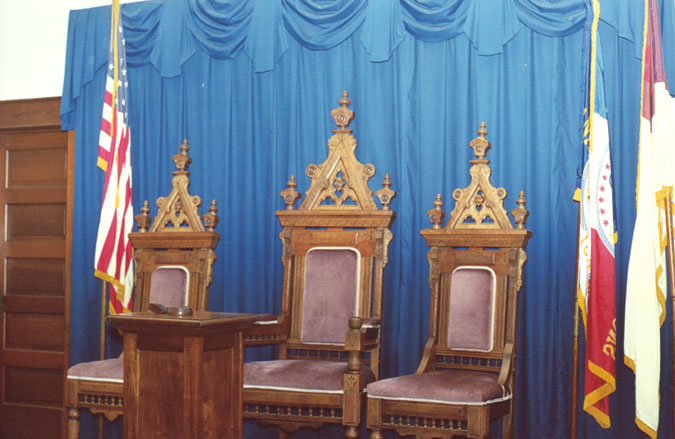 The East, where the master presides.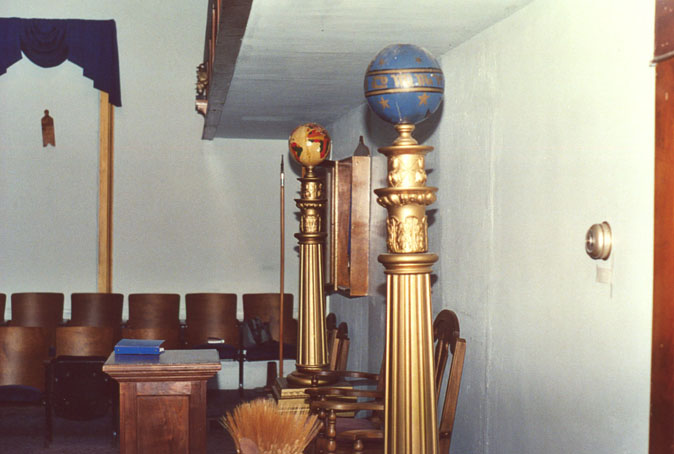 The West, where the Senior Warden sits between the terrestrial and celestial globes.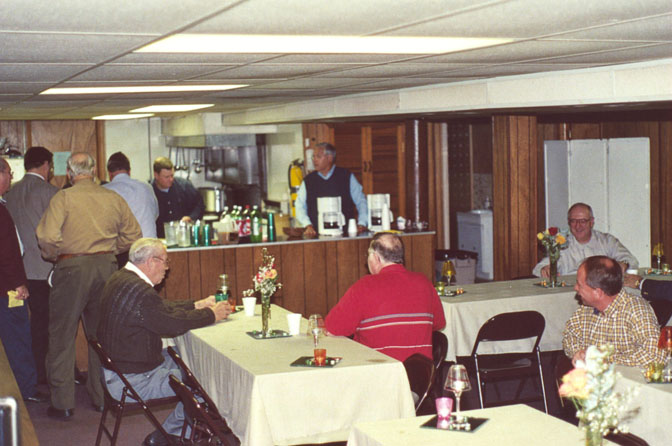 The dining/social room, in the basement. Cozy when it wasn't wet.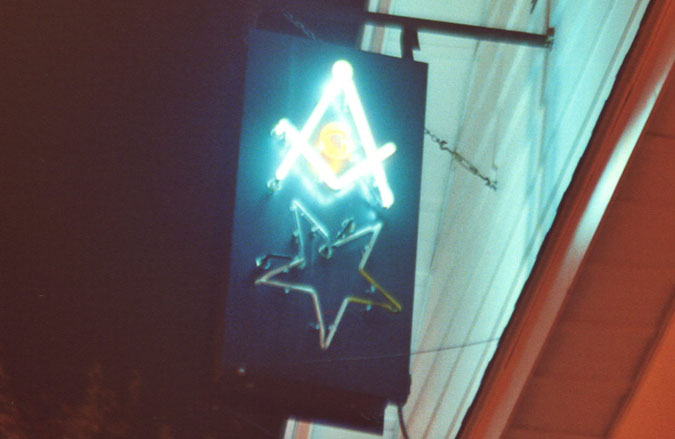 The Neon sign on the front of the building to indicate when the Lodge and Star were meeting.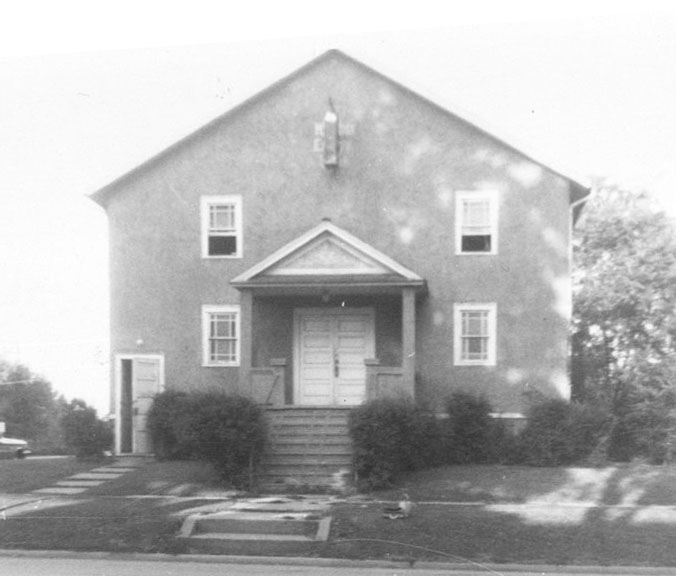 A photograph taken before the building was remodeled.